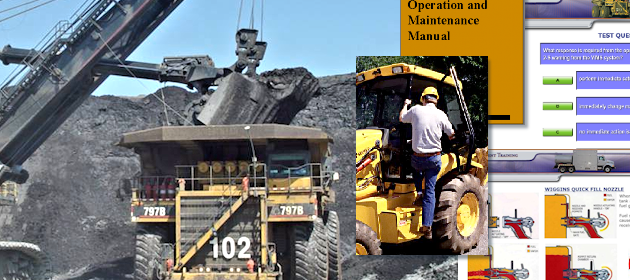 Like many open cast mines, the Athabasca oil sands can be dangerous places, not least when small vehicles mix with heavy haulers the size of large houses. Health and safety is a high priority for companies like Shell Albian Sands and they have been using Opus for many years to help ensure their training is comprehensive but cost-effective.
Digital Workshop helped update over 100 training courses from their Illuminatus originals to Opus Pro in order to add SCORM support so the material could be incorporated into the online Shell University via the Outstart Learning Content Management System. The courses were broken down into linked units and published in Flash and packaged as SCORM 1.2 SCOs.
Modules covered all aspects of the training across the whole operation from Utilities Orientation and Due Diligence to Mine Driving Awareness and course on specific pieces of equipment. Existing material such as manufacturer's manuals, operation videos and safety diagrams were incorporated or provided via links which had to be reviewed before the trainee could proceed.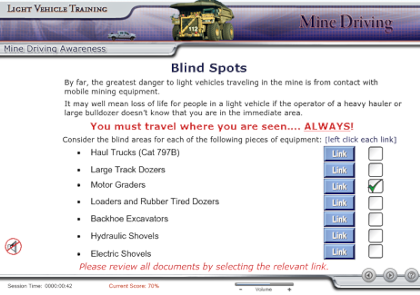 The versatility of Opus Pro meant a wide range of material could be incorporated in a consistent format - from video of classroom lectures by top trainers to PDF of equipment manuals. Each module involved assessing the learner at the time of learning and stopping the course if they dropped below the required standard and forcing them to review the course. Most importantly the material could be reviewed and updated easily by input from the Subject Matter Experts and the trainers themselves.
Wherever safety is a key concern and therefore training is a significant overhead, elearning with Opus Pro ensures your courses are cost-effective.
If you need help with the practicalities we're always pleased to help. Digital Workshop can even offer design and development assistance if you need it.