By working closely with elearning professionals we make sure Opus Pro offers key shortcuts instructional designers really need.
Automatic Scoring
Long Answer Testing
Competency Assurance
Simulation and Animation
SCORM support
Updateable
Courses and Topics
HTML5 and Android support
and more...
It's easy to use without limiting you to fixed templates and is the most cost-effective tool for developing all levels of training and elearning including simulations.
Opus Pro makes a wider range of projects cost-effective as well as reducing costs on everyday projects.
Automatic Questions and Sophisticated Assessment
The Question Object makes building a wide range of standard and engaging tests simple whilst not limiting your effectiveness with fixed templates. It also includes automatic scoring system which monitors key metrics automatically and a summary of the saves time and money.
Our work with real world elearning customers in the UK and USA, means we've created a set of flexible and adaptable question formats based on real world requirements including:
Multiple Choice
Drag and Drop
Cloze Procedure
Mutliple Response
Slider Values
Hotspots
Diagram
Long Answer
and more...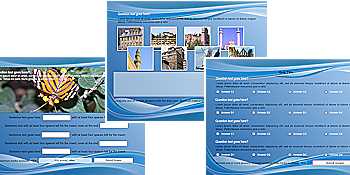 Opus Pro Tracks Scores for You
Then Opus Pro automatically tracks a comprehensive range of scoring variables beyond anything offered in competing products. In addition to the user's score as a value, a percentage and the number of correct or incorrect answers, you can access the total number of questions, the score for the current question and much more.
Most sophisticated of all Opus will calculate the total possible score the learner could achieve if they get all the remaining questions correct. This can be used to stop the test the moment the learner falls below the required standard, saving time for both student and trainer alike.
further details - Automatic Scoring
Critical Questions for Competency Assurance
Individual questions, tests or topics can be marked as critical so that they MUST be passed whatever the score the learner has achieved elsewhere. Your elearning material can assure competence and test both crucial and additional knowledge in one test.
further details - Competency Assurance
Long Answer Checking
Our sophisticated search and scoring system for text input and long answers means you can check any answer for both individual keywords and key phrases. Having full control means you can also legislate for common typos or spelling errors and all answers can be weighted as required.

Scoring and Testing Simulations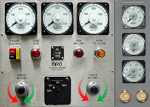 The auto-scoring system is not just for questions and answers. You can tell any action to set a particular answer so you can even integrate and assess complex simulations and equipment tests. Individual questions can be set as course critical so you can ensure a critical part of the course MUST be passed, irrespective of the user's score in the rest of the test.
Versatile SCORM Made Easier
We've made intergation of SCORM much easier by including SCORM functions as Opus Pro preset actions - no more scripting! But unlike our competitors we don't force you to use a template, or restrict the data models you can use - we give you all the flexibility you need. Now you control what happens if the publication is being used offline or on a mobile platform. We have templates to get you started of course but you can make sure they do exactly what you need. And if you want us to develop a specific template for your organization ask sales for our highly cost-effective pricing and you'll be productive even quicker.
further details - SCORM Publishing
Additional Power When You Need It
Opus Pro is our top-level training product providing SCORM conformant publications. You can even create SCORM-conformant Flash publications. However, all products offer inbuilt scoring variables for score values, weightings and percentages as well a Question Wizard to make stylish and engaging test pages easily.
Opus Pro offers a full-blown scripting language and database support so that sophisticated learning modules can be developed. But both Opus Pro and Opus Creator make it simple to create good-looking elearning resources with full multimedia content at the front end to make them much more effective and engaging.
From Instructional Designers to Subject Matter Experts
Opus Pro is simple enough for non-specialists as well as having the power and versatility required by professional instructional designers. The material is also much easier to keep up to date, especially with the Update Publication feature. Any portion of the material can be locked so the core publication can be developed and designed by elearning professionals and then the content can be edited by subject matter experts.
This is particularly important if you need to keep training development in-house for security or confidentiality reasons or if you don't have the budget for outside developers.
The Flexible Solution
Our flexible SCORM functionality offers industry-standard elearning more easily while allowing more power and versatility than most of our competitors at a lower price.
Make sure your training is not restricted by the software you choose.
Major organisations who have chosen Opus for their training include:
FAA
Helmerich & Payne
Royal Artillery School
West Midlands Police
Shell
Sue Ryder
Xerox
Ready-made Solutions with ProSolve and QuickStart
Short of time to update or create your training materials? We can provide complete customised solutions from custom templates to full courses which you can then simply maintain and update as required.
Our experienced instructional designers can create your training more cost-effectively from example publications to complete elearning courses, designed to meet your requirements exactly.
Then you can choose to maintain and update and use that as a QuickStart for your in-house team.
Training the Trainers
We can also provide personal and directed training on any of our products at your own premises. Training is provided at competitive rates.
For further details please email sales@digitalworkshop.com