Product

Overview
design multimedia - develop interactivity - distribute anywhere
Opus
Creator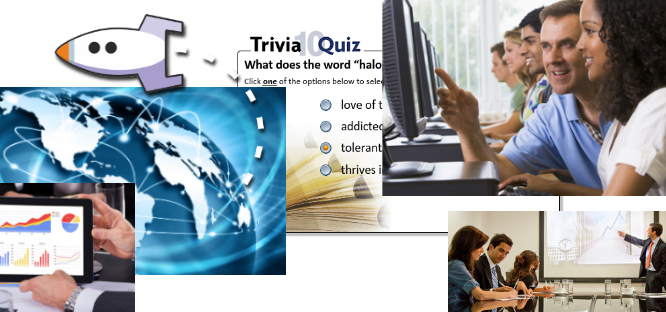 Design Multimedia HTML5
Opus Creator offers quick and easy design and development of HTML5, Flash, interactive multimedia and presentations without scripting. Opus Creator is the cost-effective way to get started with multimedia authoring, educational resources and web design.
Use it for...
Responsive HTML5 Content
Flash Animations and Banners
Quizzes and Tests
Digital Studies
Rich Media Presentations
Digital Signage and Kiosks
Whiteboard Resources
Kid's Stuff
Interactive Sales Literature
Special Needs Therapies
Animations
Multimedia Authoring
Continuous Professional Development
Interactive Storybooks
Multimedia Scrapbooks
YouTube Animations
Online Karaoke
Designed for...
Graphic Designers
Web Designers
Small Businesses
Secondary Schools
Teachers
Communications Teams
Marketing Professionals
Photographers
Young Offender Teams
Creative Writers
Information Officers
Hobbyists
Runs under Windows - output to HTML5 (for iPad, iPhone, Android, Linux, Mac and Windows), Flash, CD, Windows EXE, video or DVD; and distribute freely for pleasure or profit. More Details
Fast-Track Development
Opus Pro is a visual development tool for fast-track development of anything from HTML5 websites and elearning resources to complex simulations, commercial Windows programs, games and database applications - with or without programming.
Use it for...
HTML5 Web Development
SCORM & Moodle elearning
Flash Games and Applications
Simulations
Health and Safety Training
Technical Documentation
Software Training
Windows Programs and Games
Database interfaces
Learning Programming
Computer Science
Interactive Sales Literature
Data-capture promotions
Animations
Thesis Presentations
Multimedia Authoring
Software Prototypes
Developed for...
Developers
Instructional Designers
elearning Professionals
Health and Safety Trainers
Computer Science Teachers
Marketing Professionals
Corporate Design teams
Technical Writers
Secondary Schools
Universities
Academics
Engineers
Publish and distribute to Android, iPad, Mac, Windows, HTML5, Flash, SCORM and Moodle as well as .EXE, CD-Rom and DVD-video for pleasure, promotion or profit.
More Details
Additional
Tools
Third Party Software and Services to Complement Opus
More Details
Sample
Publications
Free sample publications to get you productive today.
More Details